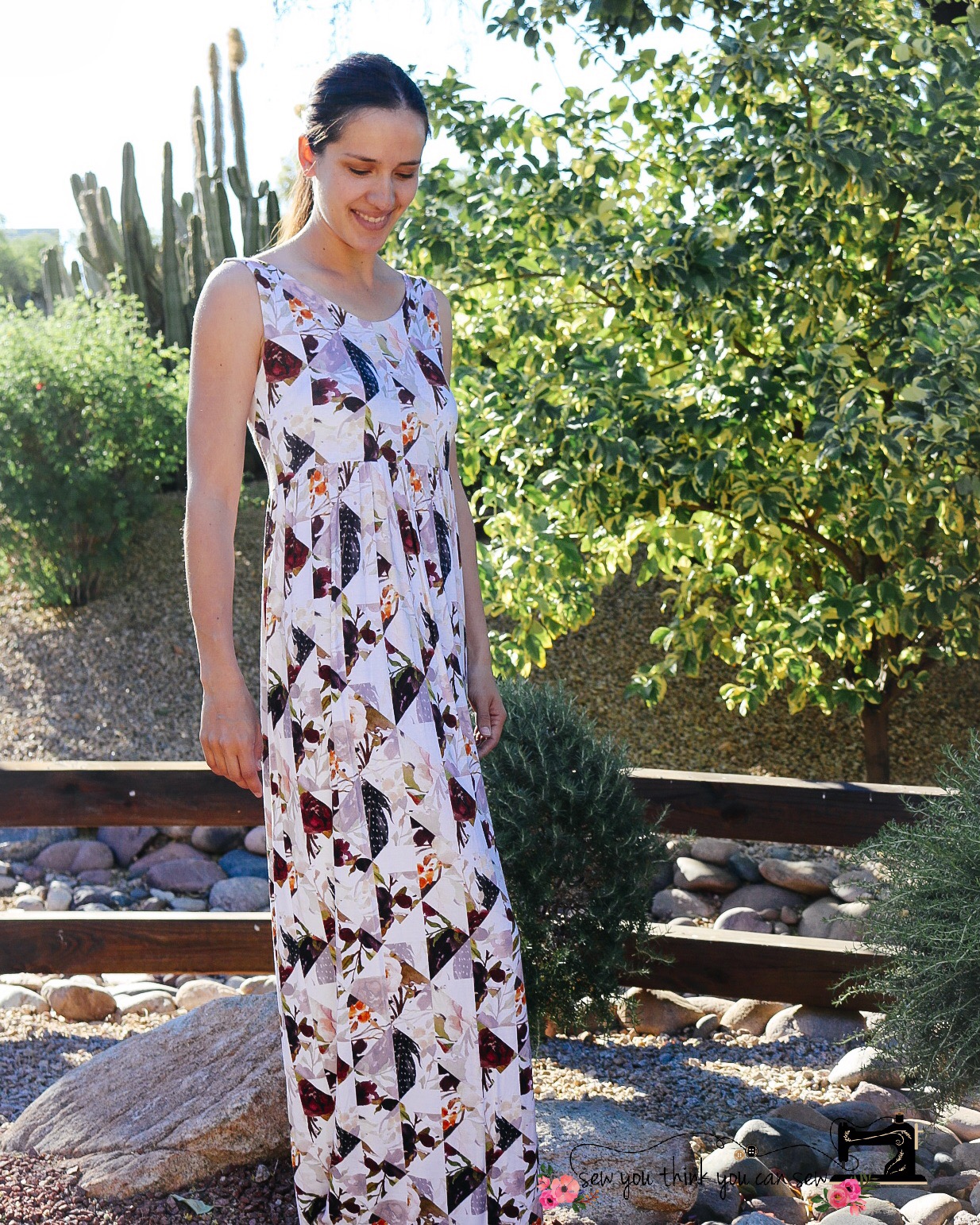 Boheme Maxi and Fenix Romper
I have admired Jessica Hooley and her blog the Do It Better Yourself Club for quite some time, it seems like there isn't much she can't do. Case in point she recently partnered with Sly Fox Fabrics to create a collection of custom prints called Bohemian Soul. I was asked to sew up a couple of the strike offs and these fabrics are absolutely gorgeous. The prints I received were the Mirage on Rayon Viscose Jersey and the Oasis in Onyx printed on ITY.
Both prints are vibrant and the fabric is excellent quality. I washed them both together with a color catcher and the color catcher came out with no visible color on it. These fabrics were so beautiful that I agonized over what to make with them, if I hadn't needed to sew them up they probably would have ended up hoarded on my shelf!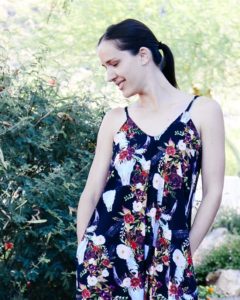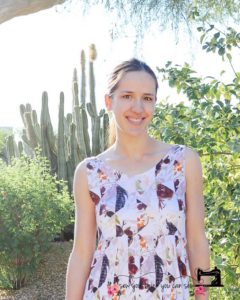 Fenix Romper
While agonizing over which pattern to use for my Oasis Cali Faye released a new romper pattern. As soon as I saw the Fenix Romper I knew it was perfect for Oasis. The pattern can be done with either woven or knit, is loose fitted throughout and features an optional pocket. This was my first time making a romper and I was a little afraid I wouldn't like it, but the fit feels more like a dress which made it for a great first introduction to rompers!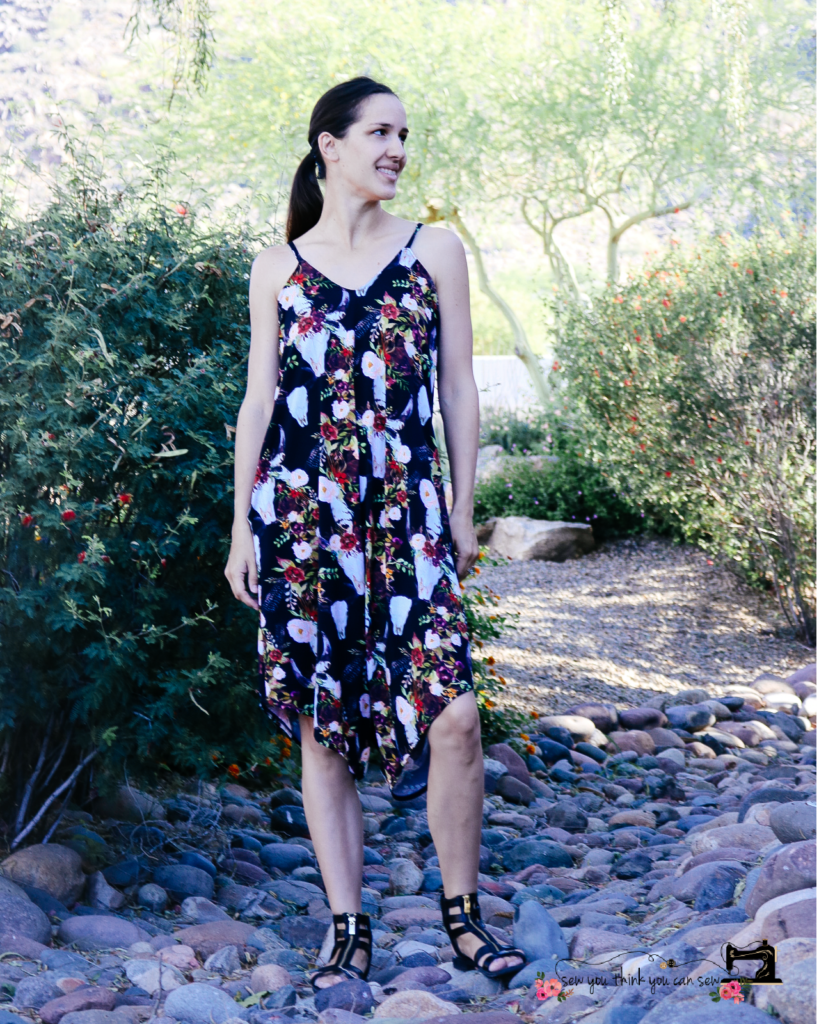 Boheme Sky Maxi
For the Mirage I knew I wanted to make a maxi length dress with a fitted bodice. I love the style of the Boheme Sky bodice but the pattern does not come with a maxi length. So I decided to add a gathered maxi skirt onto the Boheme Sky bodice.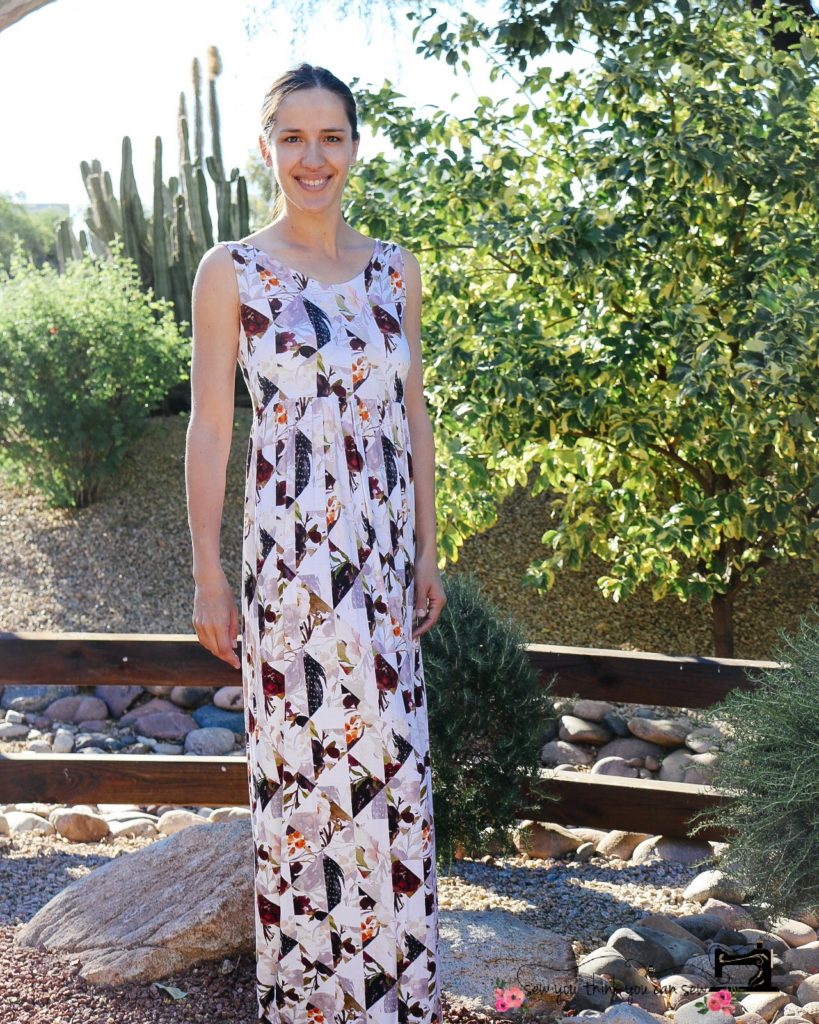 Preparing the Pattern and Cutting the Skirt
To make the skirt I first measured myself from approximately 1 inch below my bra line to my ankles, that measurement was approximately 42 inches. Then I folded my fabric in half selvage to selvage and marked and cut 42 inches up from the bottom cut edge. Finally I cut right down the fold to create the front and back skirt and then cut off the selvage edge.
Assembly
Start by following the instructions for creating the bodice, when it is time to attach the front and back skirt pieces you will need to gather the skirt pieces prior to attaching. To do this run two lines of stitching along the top edge of the skirt using your longest straight stitch. Then pull on the top thread until it is gathered just enough to fit the bodice. Continue assembling per the instructions.
Sly Fox Fabric Preorder Information
Pre-sales will be open from 5.3.17 thru 5.17.17. All prints will be offered in ITY and Rayon Viscose Jersey, there is a limited selection available in swim knit.
ITY: 95% Poly / 5% Spandex, 200 GSM, 58″, 75% horizontal / 50% vertical stretch. Pre-sale price $16.50 / Retail $18.50
RAYON VISCOSE JERSEY: 95% Rayon / 5% Spandex, 200 GSM, 58″, 75% horizontal / 75% vertical stretch. Pre-sale price $16.50 / Retail $18.50
SWIM KNIT: 82% Nylon / 18% Spandex, 75% horizontal / 100% vertical stretch. Pre-sale price $22.00 / Retail $24.00