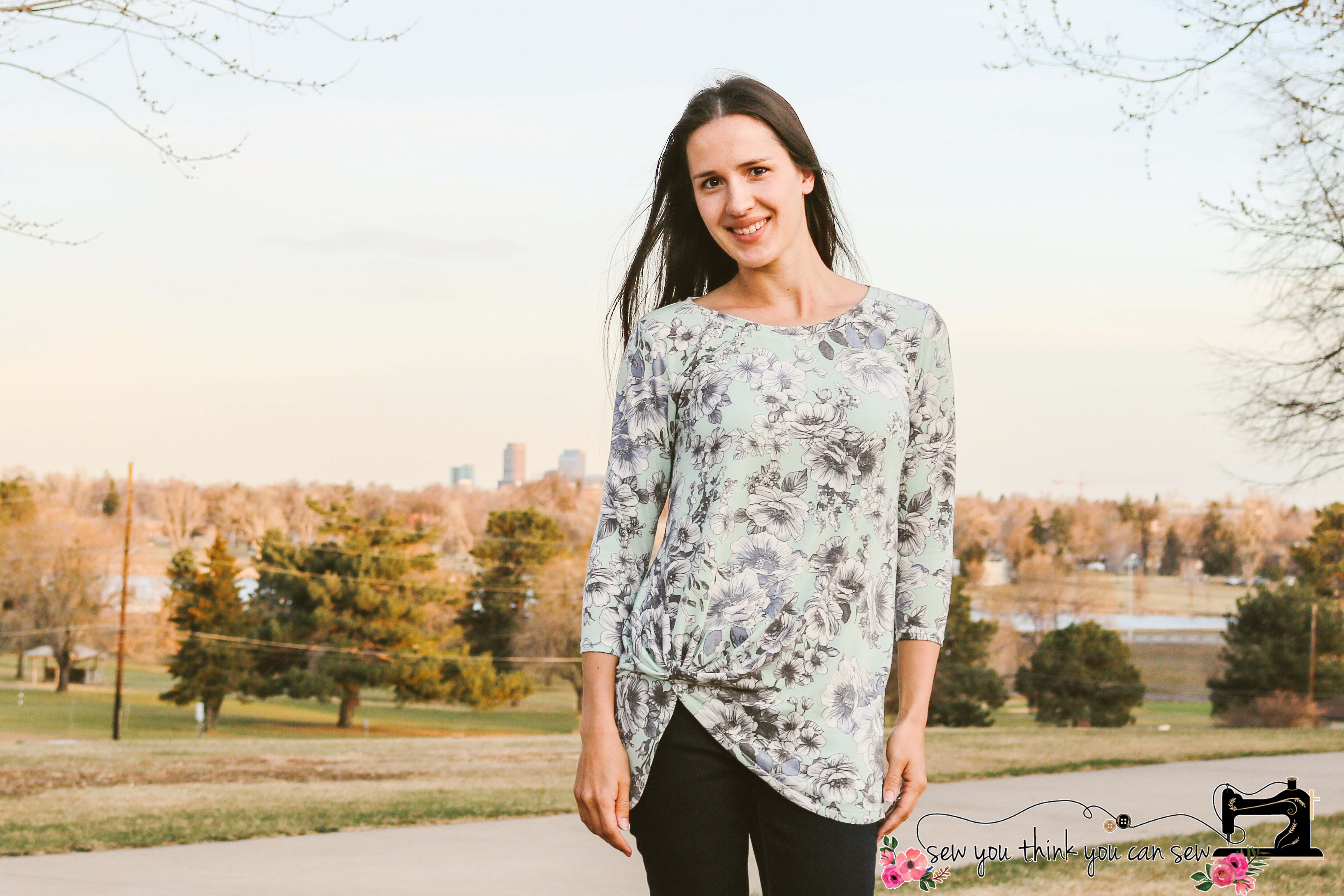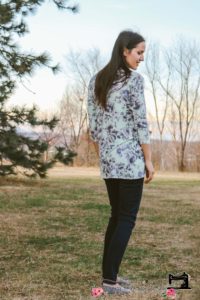 One of my favorite pattern designers is Striped Swallow Designs so I jumped on the opportunity to test the new Harbor Knot Tee. As usual Mandalynn did not disappoint! The Harbor Knot instantly became my favorite shirt for the spring. The fun knot detail makes it such a flattering silhouette as it drapes nicely in the front and is slightly fitted in the back.
The pattern was just released today and is currently on sale for $2 off now through Friday at 11:59PM CST. (Use coupon code harborknot) There is a children's version coming soon too!
Pattern Details:
Difficulty:
This is a great beginner pattern, it takes longer to cut out than to put together! The knot looks confusing but there is an awesome video tutorial for the knot that explains it perfectly. But I warn you, once you make one you are not going to be able to stop! I have already made four in the last week, with plans for several more.
Sizing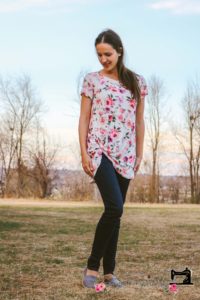 The pattern goes from Extra Small to XXX Large. I would note that if you are over about 5′-6″ you will want to add length due to the way the knot is designed it will show skin if you are too tall! I learned this the hard way during testing (I am 5′-8″ and ended up adding 2″) There are clear instructions on how to properly lengthen the pattern. DON'T be lazy like me and not do it!

Fabric Requirements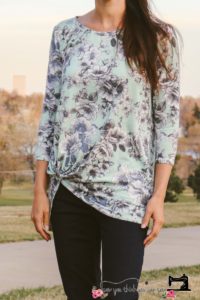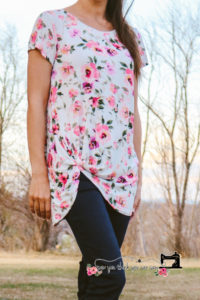 I am addicted to making short sleeved Harbor Knots because it fits out of just one yard of fabric! The 3/4 length and long sleeve can be done out of about a yard and a half.
It works best with light weight to medium weight fabrics with good drape. I did versions in a mint green floral french terry from Knitpop, white and pink floral rayon spandex from Raspberry Creek Fabrics. It also works great with brushed poly.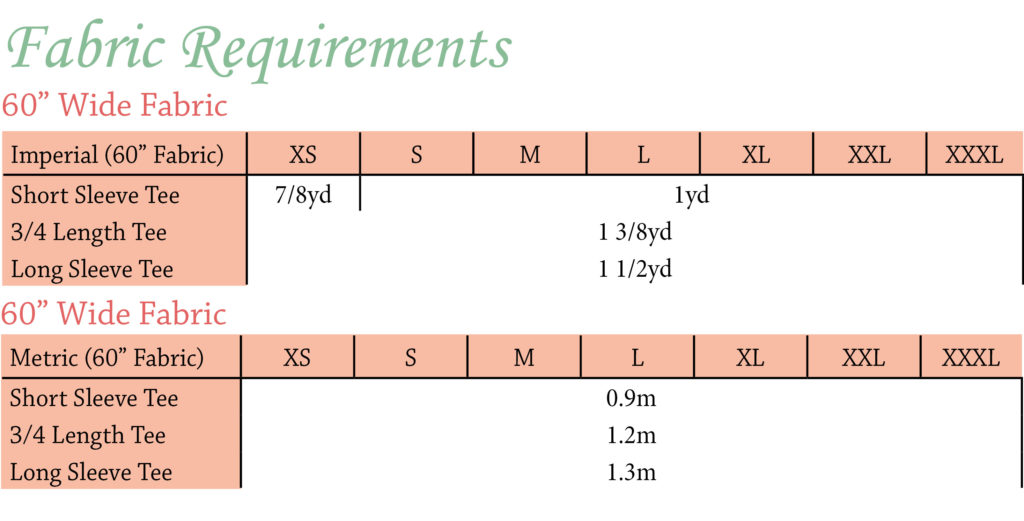 Well this was probably the least helpful review, but it's my first so I'm still learning! If there is something you would like to know or see on future pattern reviews please let me know in the comments.