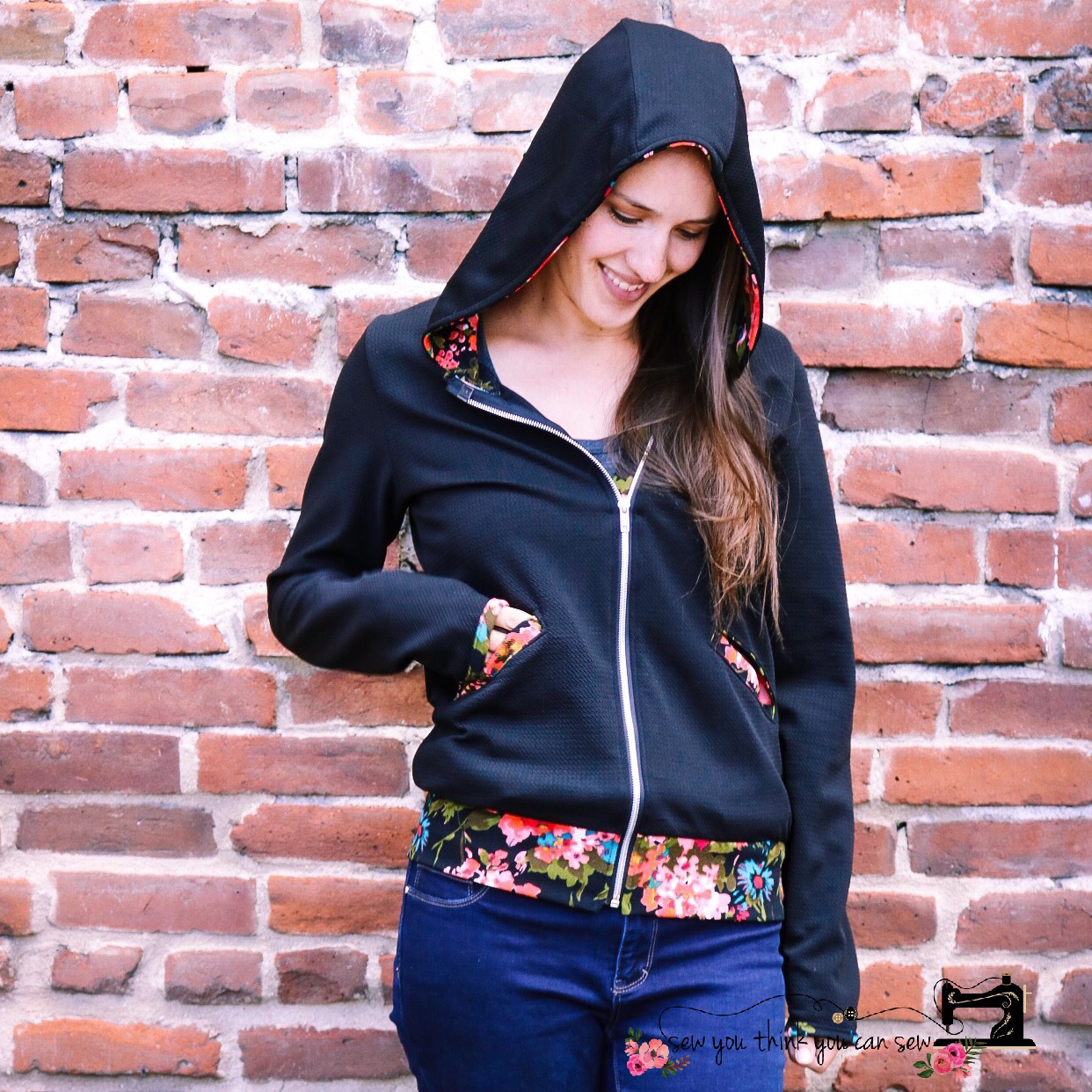 When I started sewing about a year ago I challenged myself to try new techniques and learn new skills. There were a couple things that I was too scared to try though. Zippers and welt pockets, they totally freaked me out! So when I was selected to test the new Babe hoodie/jacket pattern by the DIBY club I figured now was the perfect time to get over my fears.
The pattern instructions are very clear and made it easy to tackle both of these with ease. I am a little obsessed with welt pockets now and will probably be adding them to just about everything now! My biggest tip if you haven't done zippers or welt pockets before is to use a more sturdy fabric for your first go round. French Terry or Liverpool are both good options.
The Babe pattern is loaded with options and is a versatile pattern for year round for all shapes and sizes. It comes in misses and plus sizes with three different lengths, three pocket styles, six sleeve options and can be zippered or pullover. My favorite feature is the zipper guard, it makes your jacket look so much more professional. While in testing I made lots of versions, I'll share my two favorite with you.
[huge_it_slider id="2″]
My absolute favorite version I made was this Liverpool jacket I made. I used black and floral Liverpool, both from Knitpop to make it. As this was my first time sewing welt pockets and my second zipper I wanted to use a more stable fabric. The zipper I purchased at my local Joanns.
I goofed when cutting out my pattern pieces and forgot to add 1" length to the sleeves since I am 5'-8". Since the pattern calls for a 1" hem I decided not to hem it and instead added a binding on the ends of the sleeve. I absolutely love the little bit of detail this added to the otherwise boring black sleeve. Yay for happy accidents!
[huge_it_slider id="3″]
My second favorite was made using an absolutely gorgeous French Terry from SewVagabond. I decided to make a swimsuit coverup since the French Terry is a larger loop French Terry and the back reminded me of a towel. It will be perfect for our summer days at the pool. To this version I added 1" length to the torso again just to account for my height. If you are adding length as well make sure you get a longer zipper to accommodate the extra length. I ended up using a 28" zipper instead of a 26″, also from Joanns.
I hope this was a little helpful to you if you are trying to decided to purchase the pattern or not! It is a great pattern and I would definitely recommend it.
*note pattern link is an affiliate link*