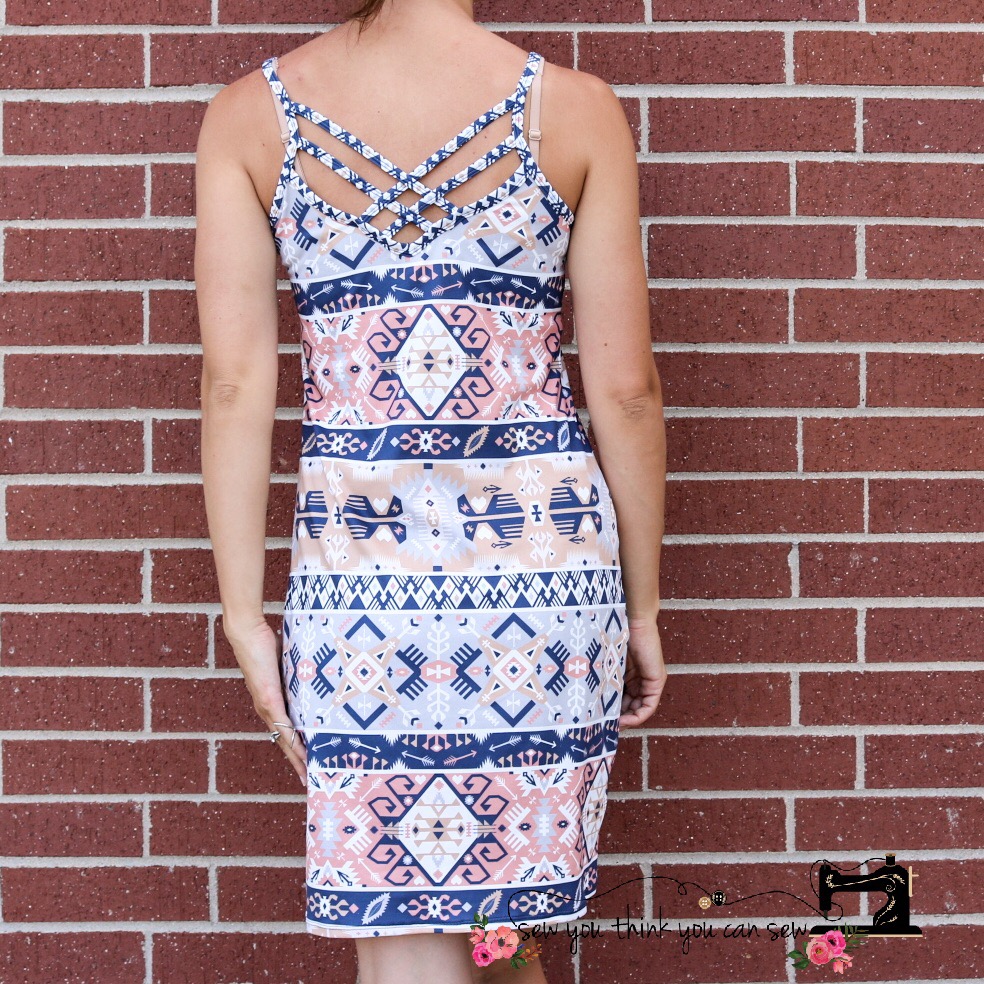 Hello there! Sorry I have been a little MIA lately. The combination of summer with two small kiddos and other projects has put the blog on my back burner for a bit. But I am back with a quick mash tutorial this week! I got this gorgeous double brushed poly from SewVagabond a while back and wanted to make a dress with it. I decided to combine the Essential Tank and the Cross My Heart Cami.
*links are affiliate links*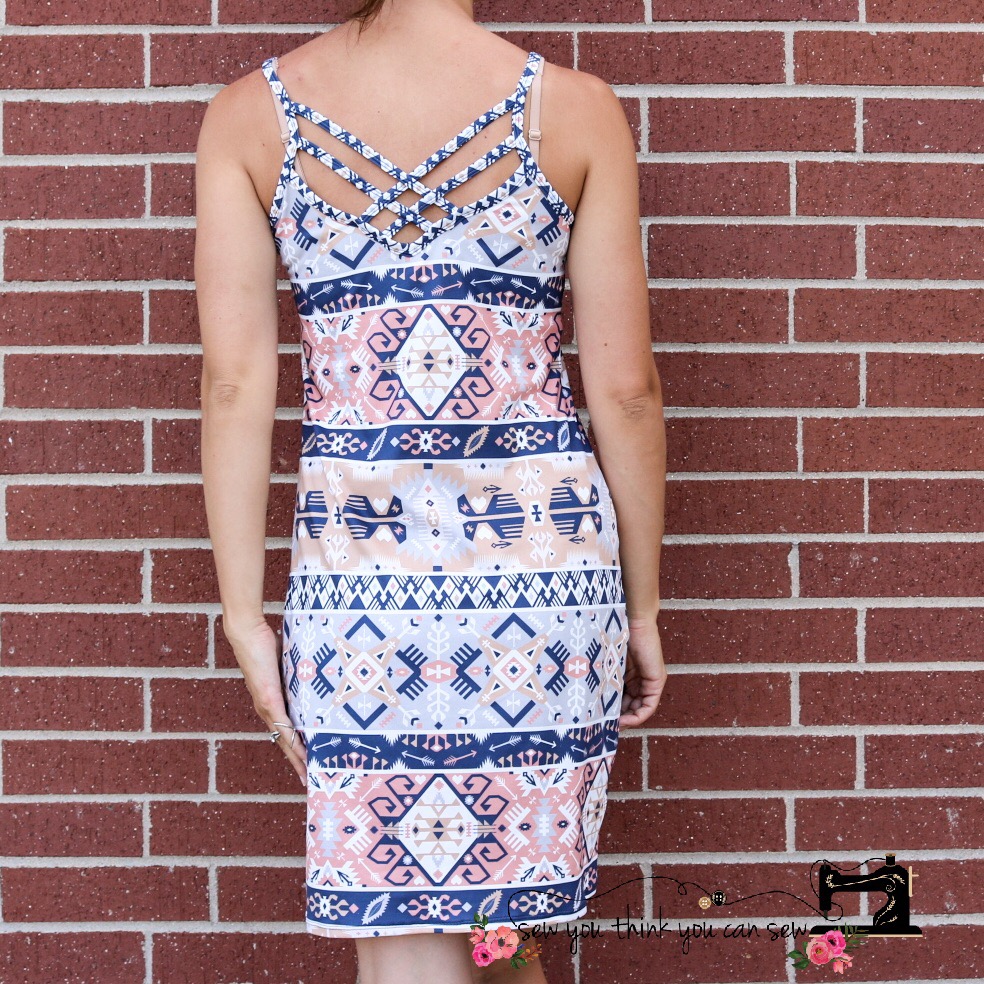 Combining the Patterns
Start by tracing the Essential Tank pattern onto a piece of wax paper or tracing paper. Then overlay your traced Essential Tank onto the Cross My Heart Cami lining up the fold line and the bottom of the armsyces. Trace the new necklines onto the front and back pieces. The patterns will not line up perfectly so blend the CMHC into the side of the Essential Tank as shown by the dotted line in the photo below. You are ready to go!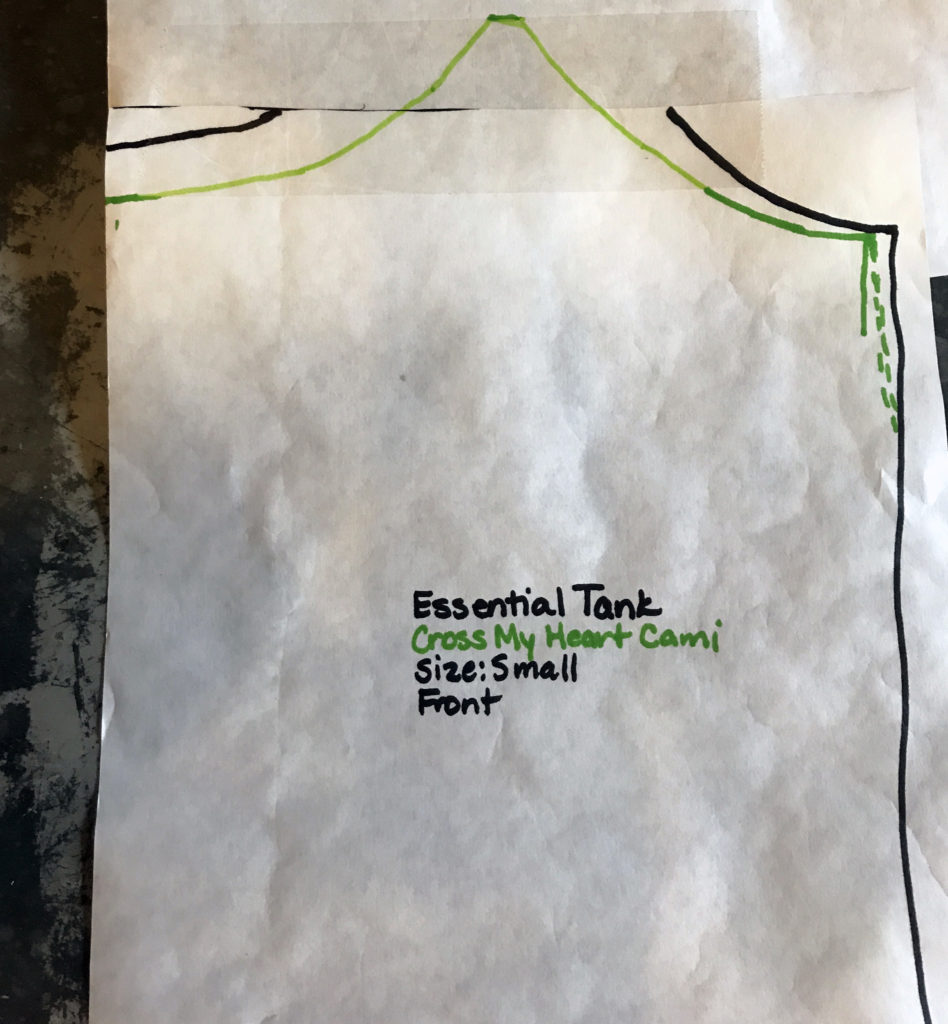 Assembly
Follow the instructions from the Cross My Heart Cami to assemble.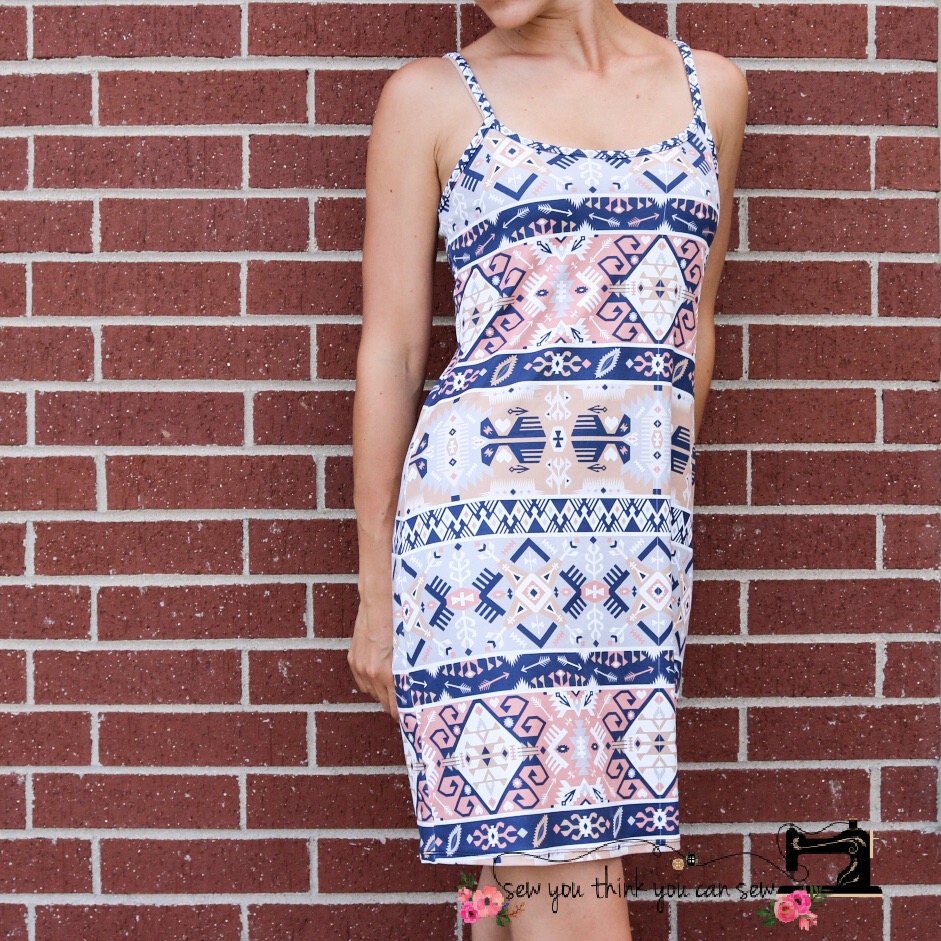 I would love to see what you make! Tag me on Facebook (Erin Bradley) or Instagram (@sew_youthinkyoucansew).