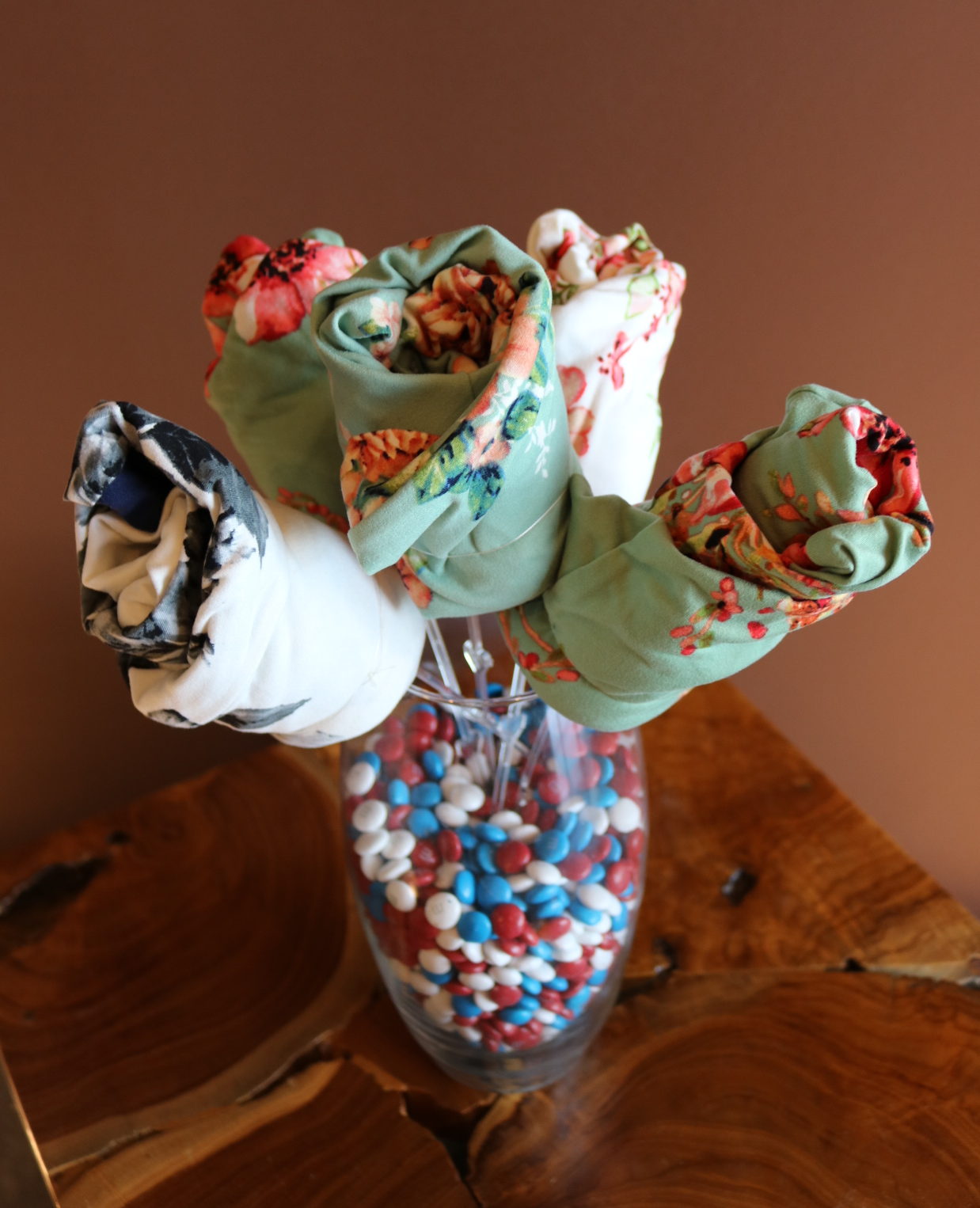 Father's Day Boxer Bouquet Tutorial
Anyone else out there have a husband that is impossible to find a great gift for?! I never know what to get for my husband, but this Father's Day he made it easy for me by dropping lots of hints of what he wanted. Recently he mentioned that he wanted me to make him more boxer briefs because the double brushed poly ones I have made him in the past are by far his favorite boxers. He didn't care what was on the fabric as long as I used double brushed poly to make them.
Most of my brushed poly scraps are floral so I decided to make him a bouquet of floral boxers for Father's Day. For the boxers my favorite pattern is the Stitch Upon A Time Men's Boxer Briefs. My husband likes the low rise, no fly option with cuffs and a wide elastic waistband. The pattern comes with lots of different options as well.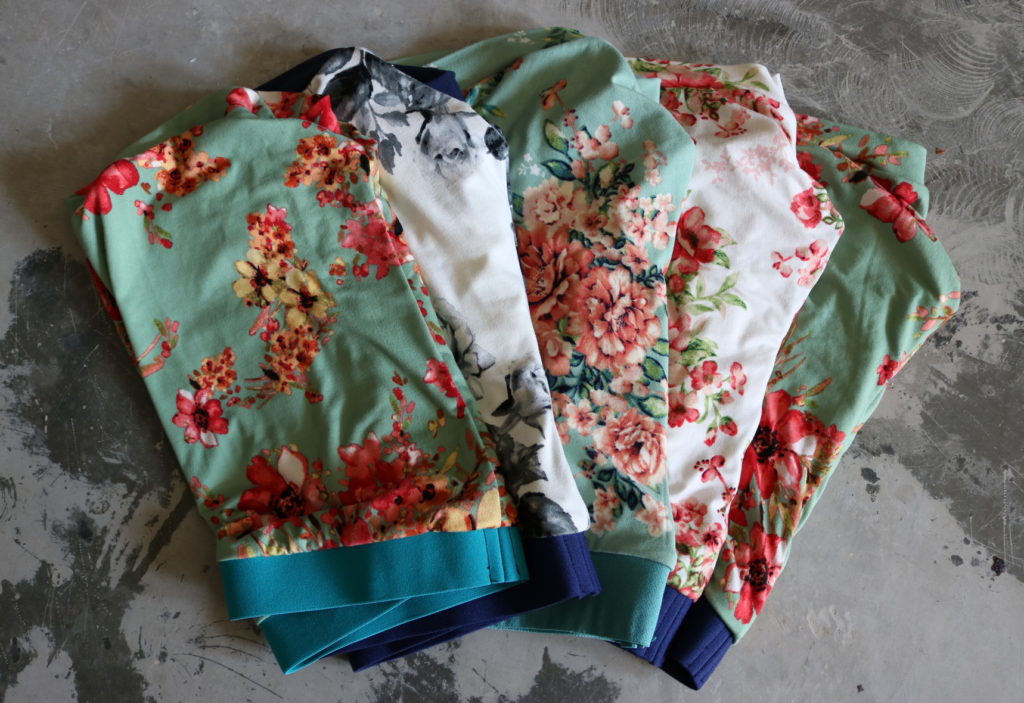 The instructions below are for creating the bouquet, of course you could use store bought boxers if you aren't feeling ambitious!
Start by laying out the boxers front side up.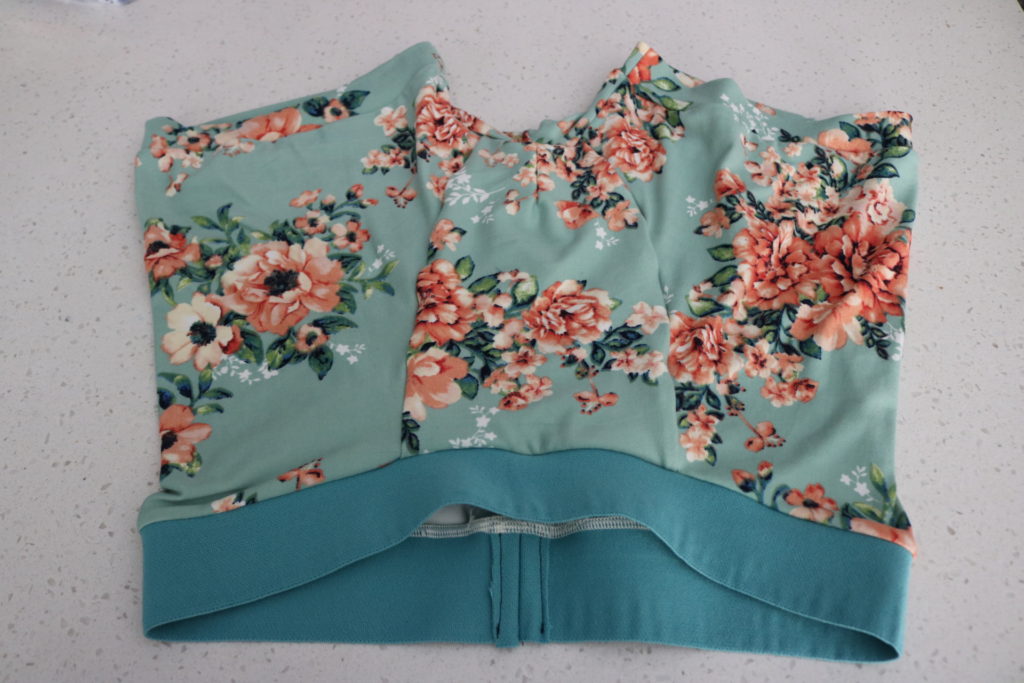 Then begin folding the boxers up around the waistband.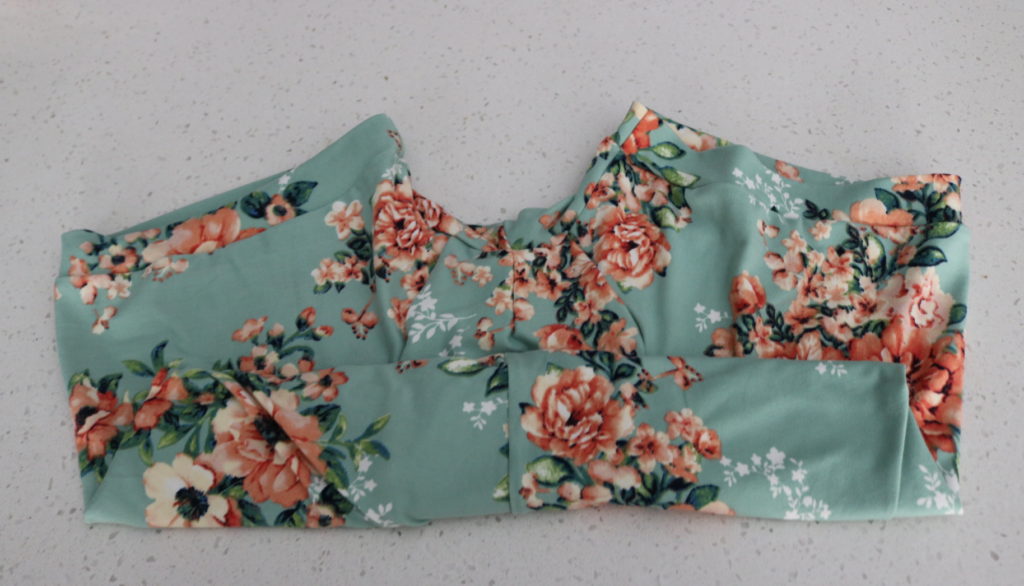 Fold the leg openings toward the back as shown.
Fold up one more time and lay a plastic floral stick or chopstick etc at one end and start rolling as tightly as you can.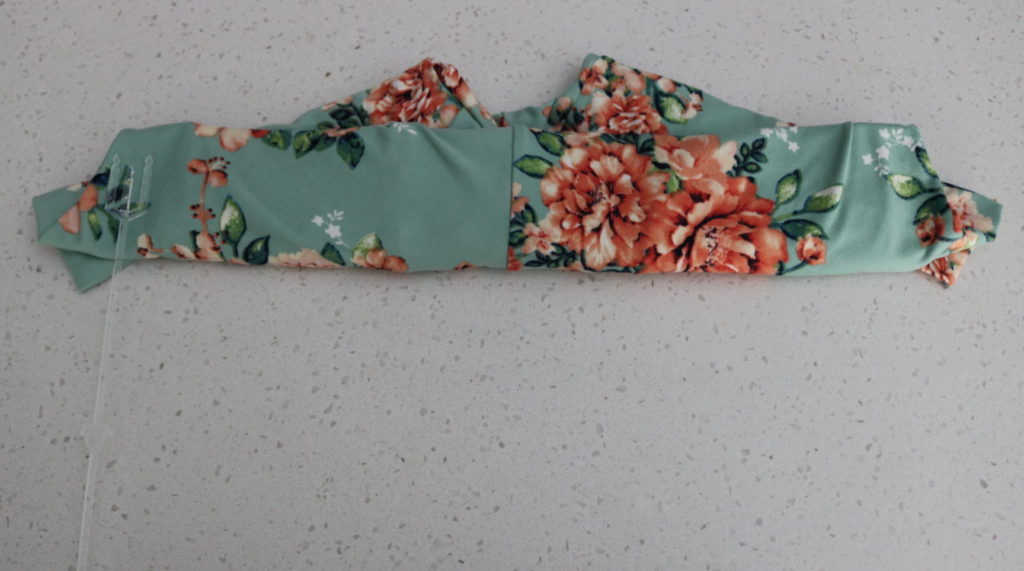 Then take some string and tie it around the bottom to hold the roll in place.
Stick your completed flowers in a vase filled with candy and you are all done!