If there is one thing in life I love it is dolman style sweaters, if there is a second thing in life I love it is lace! So of course the best would be to combine them both which is exactly what I did for this super easy lace color block hack of the brand new Lulu Dolman from Petite Stitchery.
Petite Stitchery is having an awesome sale for Black Friday! See the details below.

I used an olive rayon spandex french terry and silver eyelash lace for my top, both of which are available at Surge Fabric Shop. (If you register for a rewards account with my link you get 10% off your first order!)
Preparing the Pattern
You will be taking one inch off the top of the shoulder seam, measure one inch down on the shoulder seam on both the front and back bodice pieces and mark a line straight across. Fold down at that line and you have your new front and back bodices.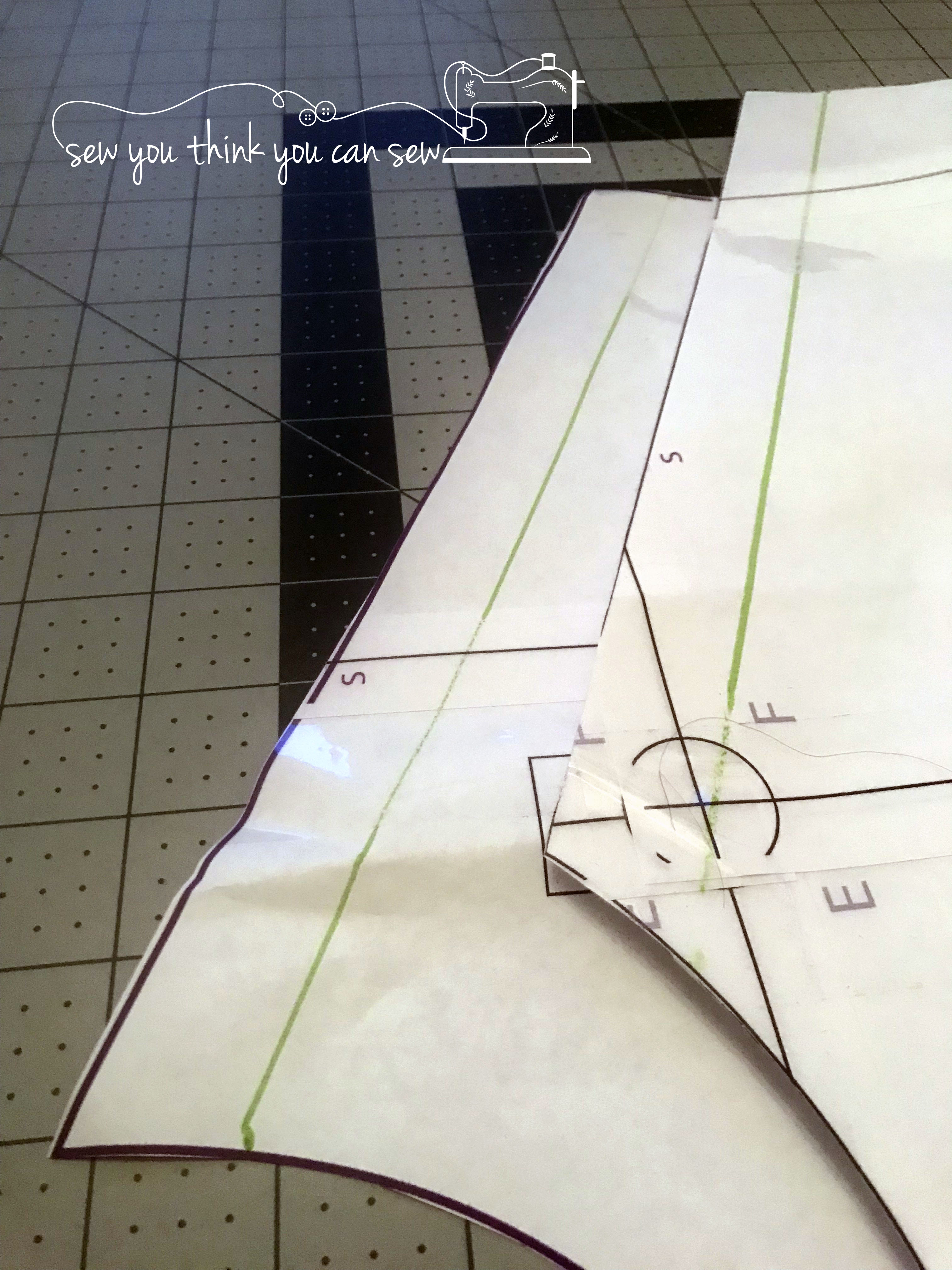 When you are cutting your fabric also cut two strips that are 3″ wide and as long as the back bodice shoulder seam. Also cut four pieces of lace the same length as the strips.
***Note*** If your fabric doesn't have much stretch you probably don't need to take the 1″ pieces off the front and back.
Assembly
First attach the lace to the strips, you can either use a basting stitch on your machine or a fusible adhesive such as Spray n Bond. The Spray n Bond is sprayed and then ironed and will stay in place even after being washed.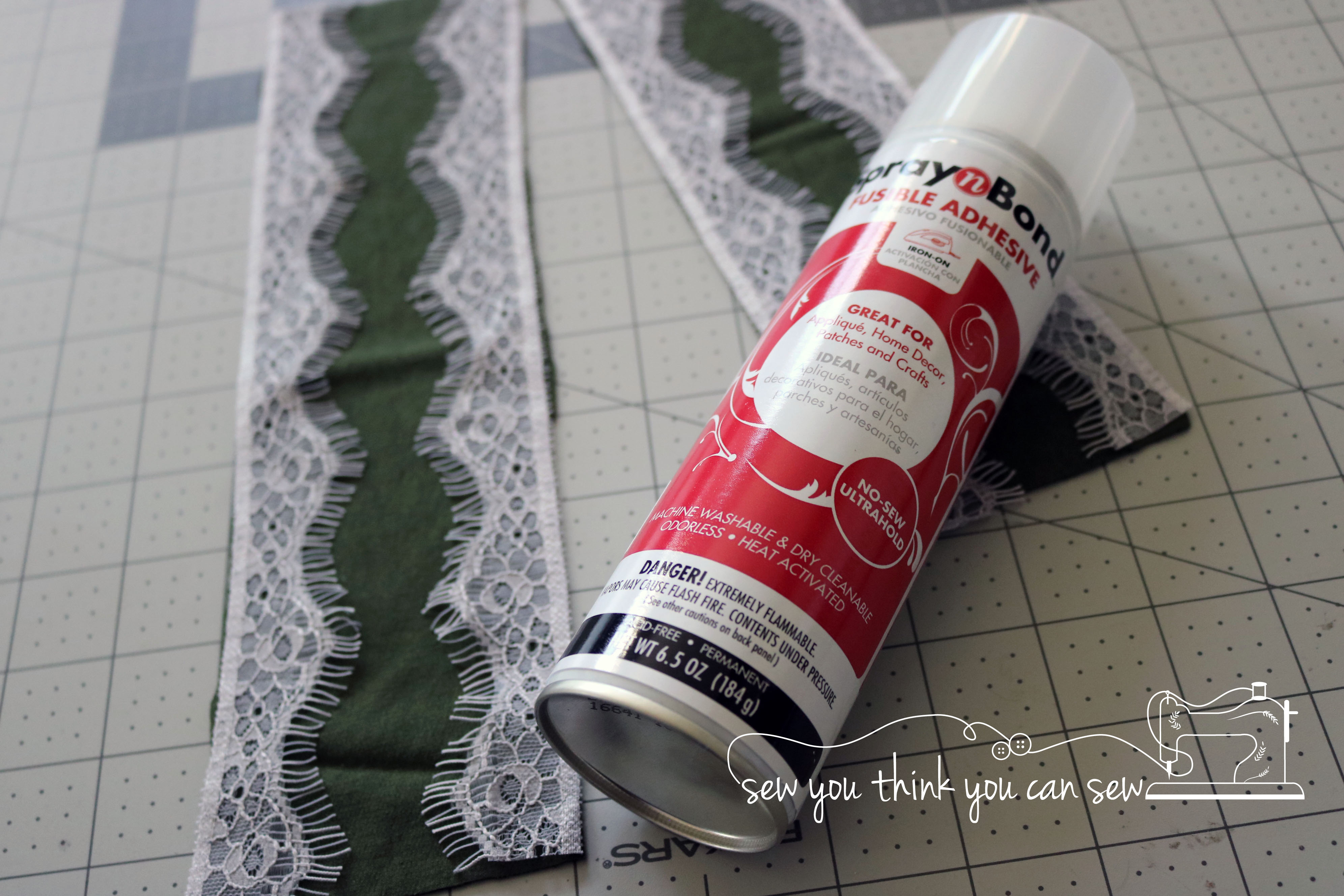 Attach the strips to the back bodice with right sides together. Then attach to the front bodice, there will be a slight overhang where the strip attaches to the front bodice. Just trim this off once you have attached the pieces.
Continue assembling per pattern instructions.
See I told you it was easy! Happy sewing!
Please follow me on Facebook and Instagram (sew_youthinkyoucansew) for new post notifications.