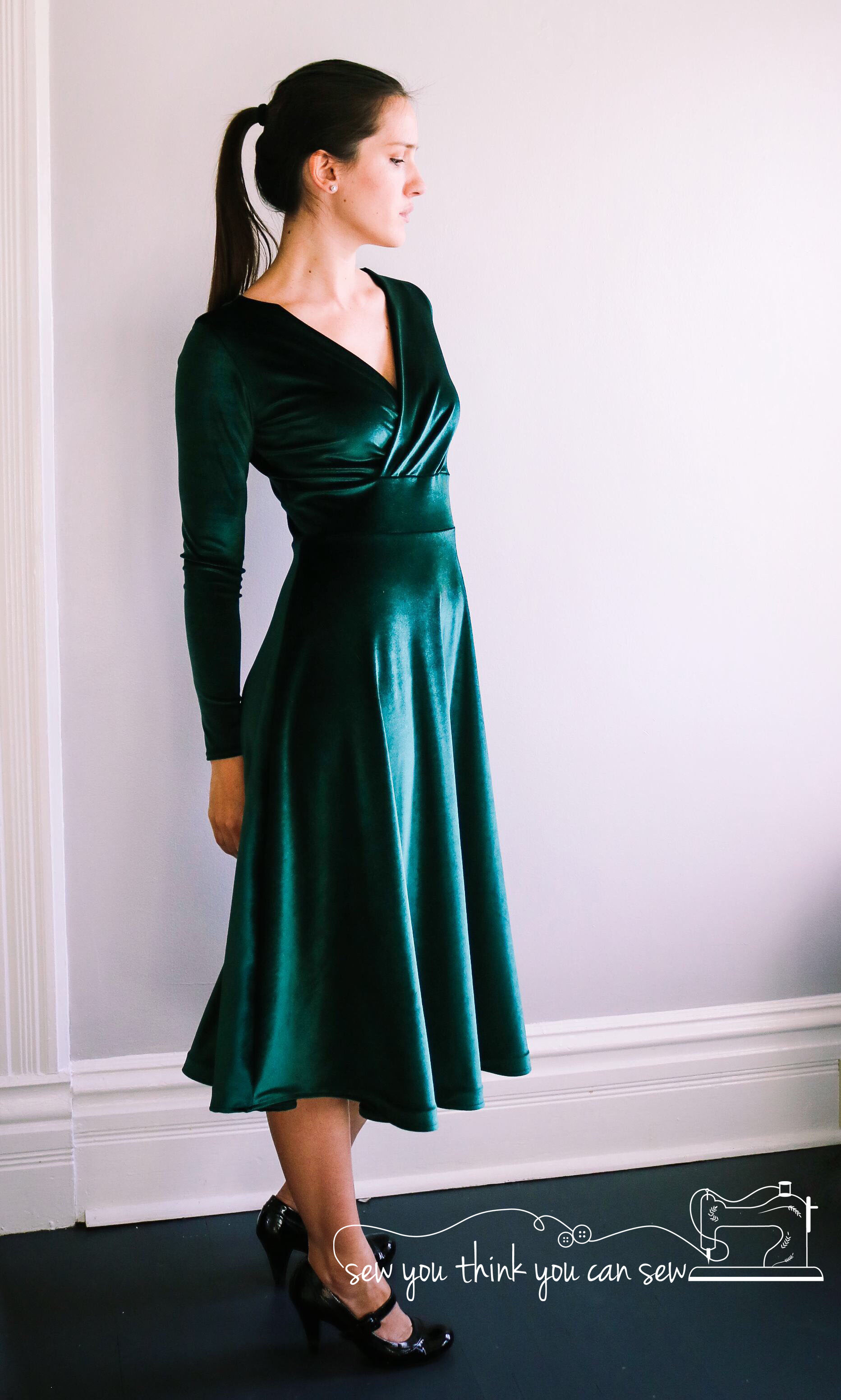 Well it is official, I have done something I swore I would never do… I put up the Christmas tree before December 1st! My oldest started begging me last week and we made a deal where he helped me clean the house and then we put the tree up. Secretly I was excited to put it up as I love the holidays. It got me looking forward to the holidays and I decided that I needed to make the perfect holiday dress.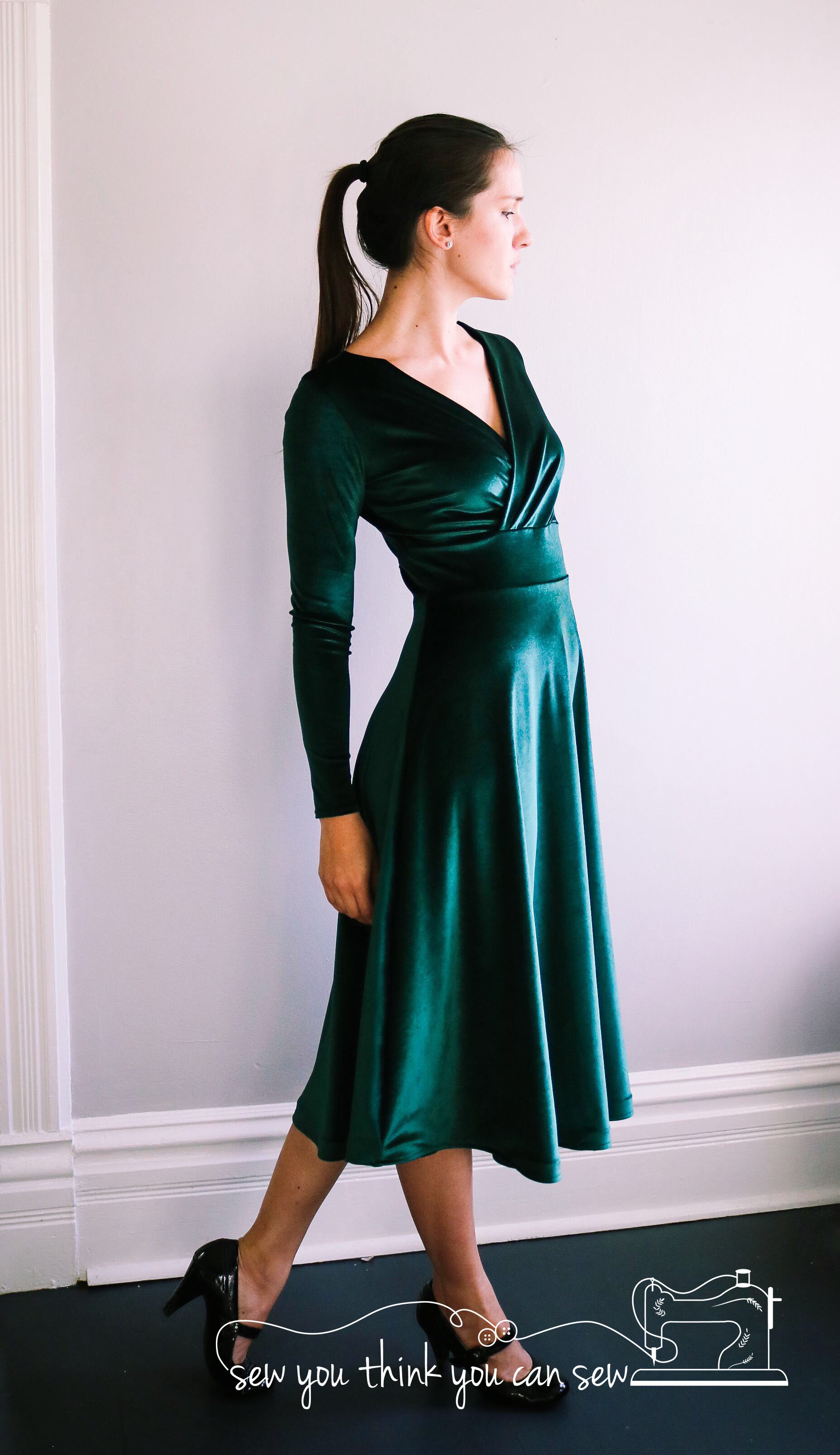 I had this gorgeous velvet from Surge Fabric Shop just begging to be turned into something special. This velvet is so soft and using my tips from my previous blog post on working with velvet it was a breeze to sew up. (If you use the link to Surge you can get 10% off your first order when you sign up for a rewards account!)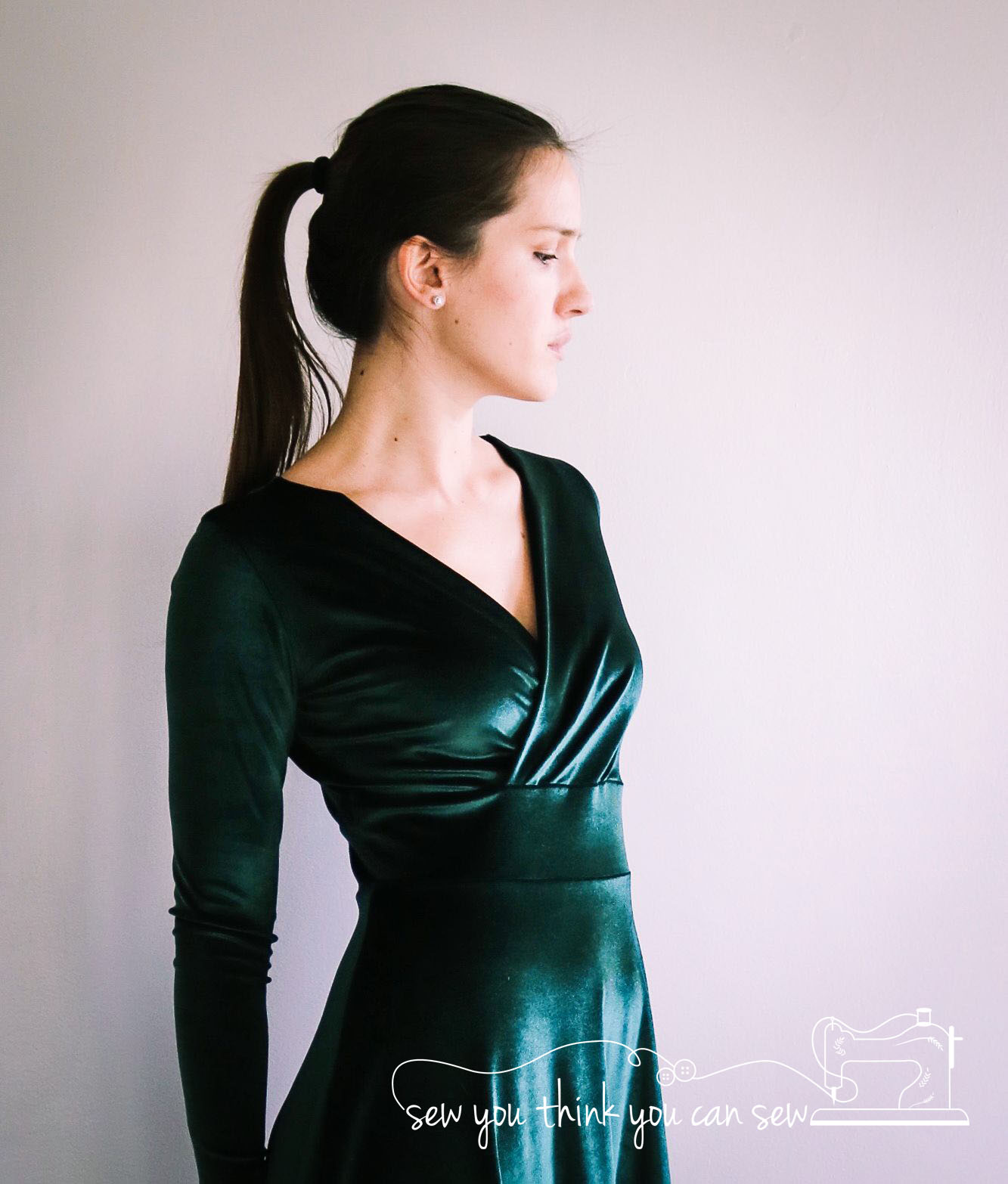 Back when it was first released I purchased the add-on pack for the Miss Ruby Tuesday dress from 1PL but never got around to sewing it. I love how the bodice D looks with the velvet, it feels so elegant. Originally I had wanted to make an ankle length circle skirt but decided against that because I was worried that much velvet would be too heavy for the bodice. Instead I lengthened it about 6 inches to tea length.
When I tried on the dress the skirt clung to my body, I wanted it to have more volume so I decided to try horsehair in the hem. I had never worked with horsehair before, but it was very easy to use. To start I sewed it onto the right side of the skirt with a 1/4″ seam allowance, making sure not to stretch it. Then I flipped it under to the wrong side then one more flip so that the raw edge was enclosed and then did another 1/4″ seam allowance.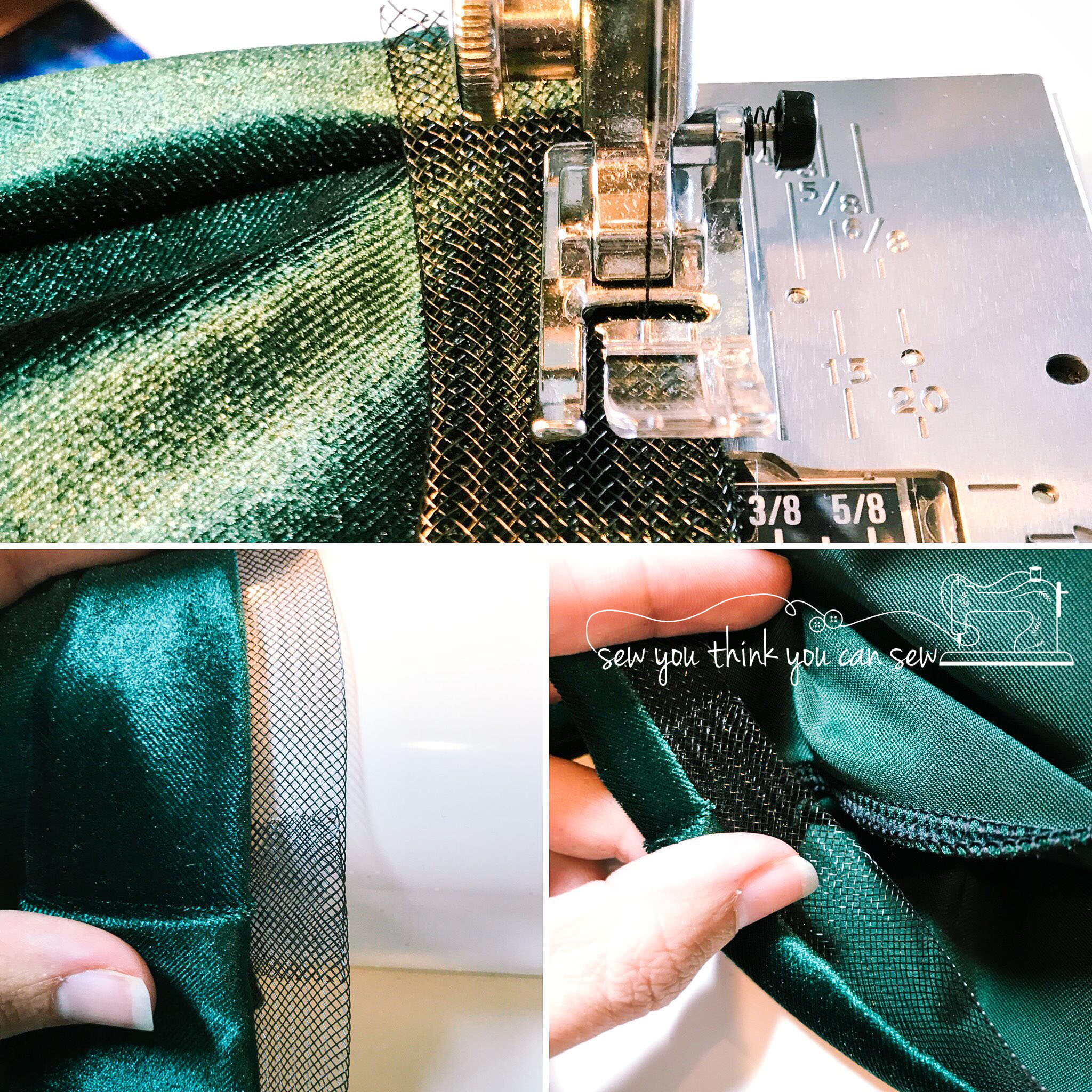 While I had thought the horsehair would be a much more dramatic look, I was happy with how it turned out. I think the difference would have been more dramatic with a lighter weight fabric, the velvet is just so heavy. The image on the left is with horsehair and the right is without.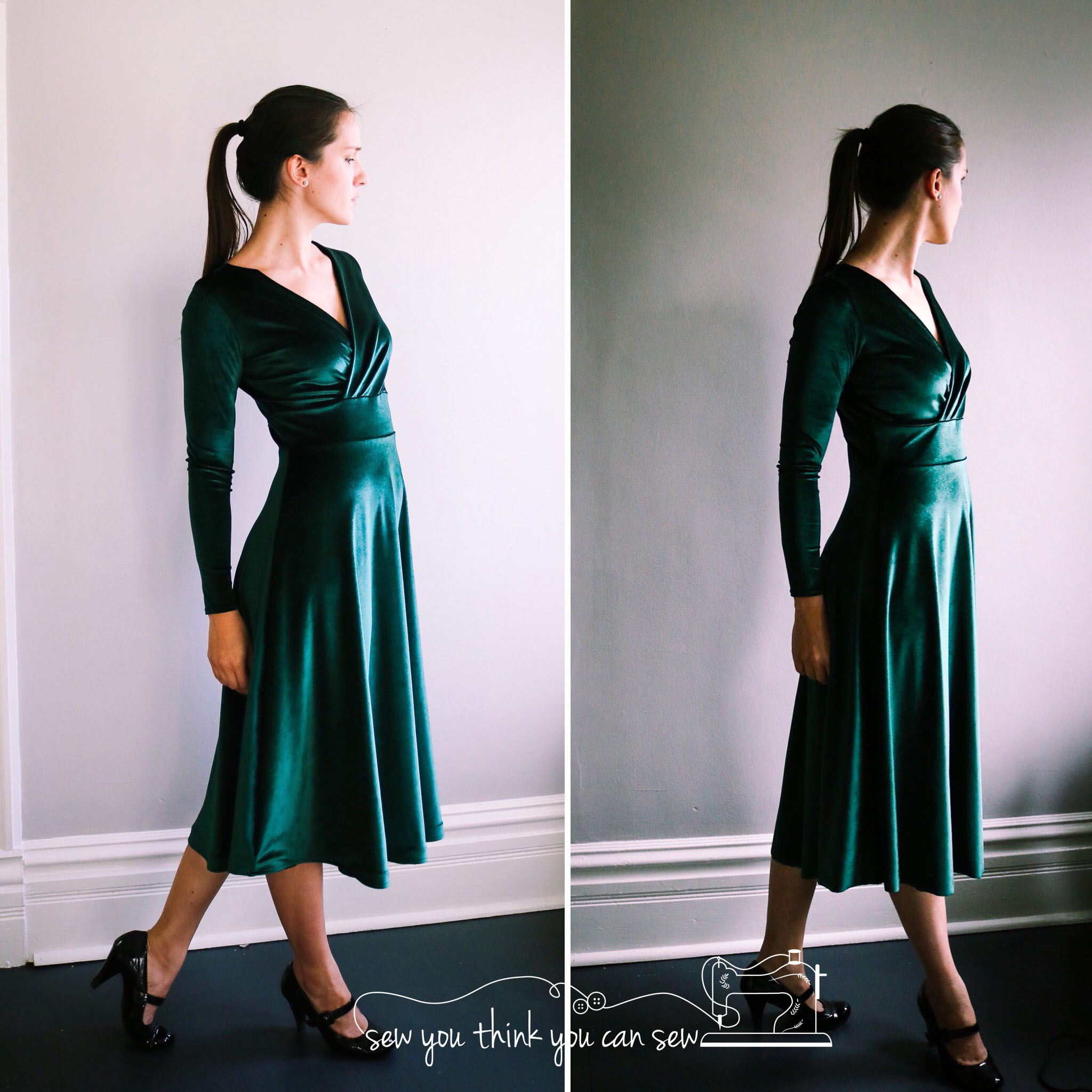 I hope this has inspired you to start working on your holiday sewing! Let me know in the comments what you plan to make for the holidays. Please follow me on Facebook and Instagram (@sew_youthinkyoucansew)