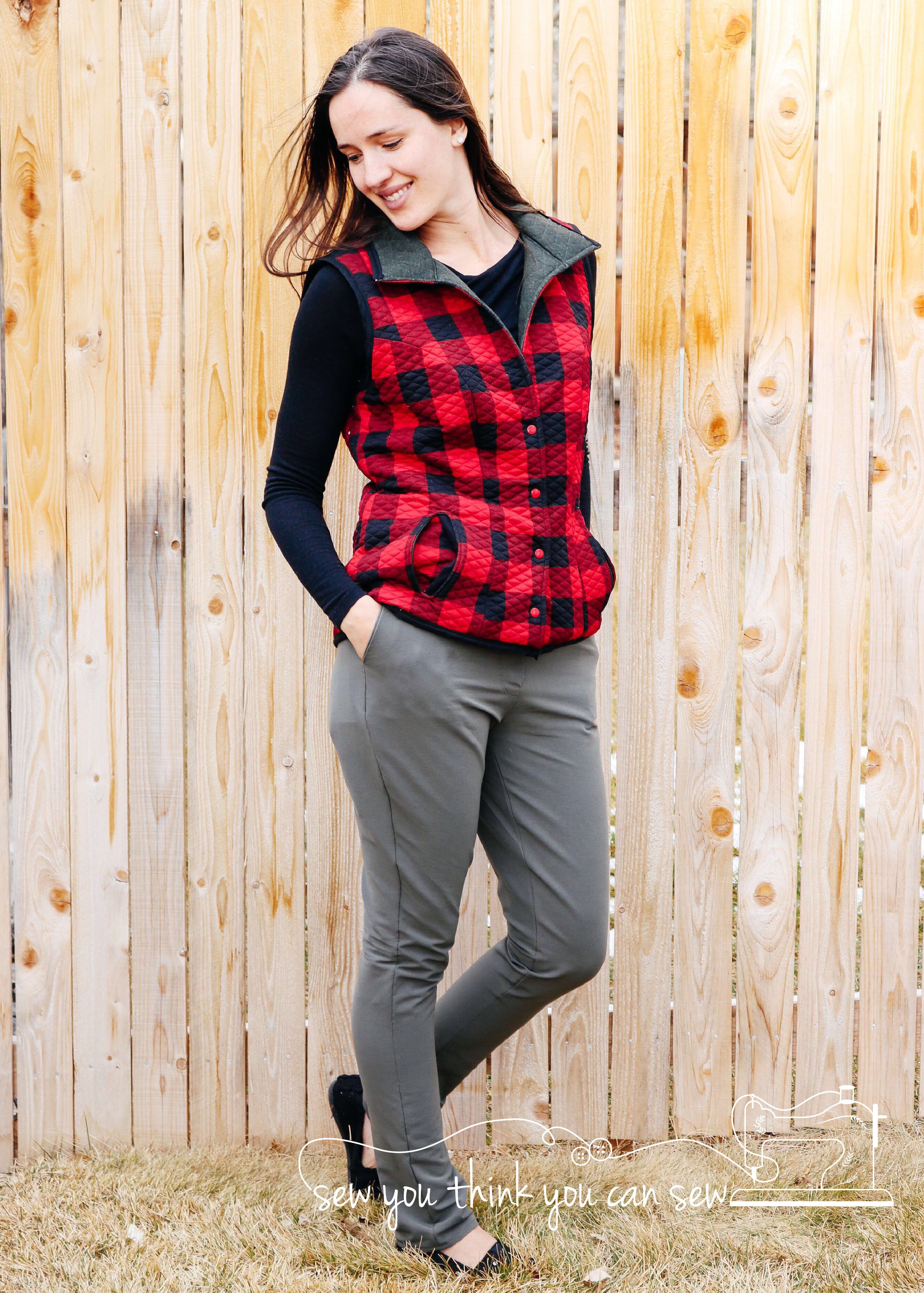 Laela Jayne – Ivy Trousers and Willa Vest
One of my favorite pattern designers is Laela Jeyne Patterns, I think every time I try one of her patterns I learn something new. So when she was looking for bloggers for her big anniversary tour I jumped at the chance. Laela Jeyne is celebrating their third anniversary which is such a huge accomplishment. Make sure you check out their blog with details on the big giveaway they are doing to celebrate, there are lots of awesome prizes! All her patterns are on sale for $5 right now other than her swim patterns which are on sale for $6! Make sure you grab some before the sale ends Saturday February 3.
Laela Jeyne also just released an entire collection of pants for the whole family.  I chose to sew up the Ivy Trousers, but I can't wait to try the Reed Pants for my husband. It is always so hard to find a good men's pant pattern and these look like my husband would love them. I also have been wanting to make the Willa Vest for a while and decided to finally make that to go with my Ivy Trousers.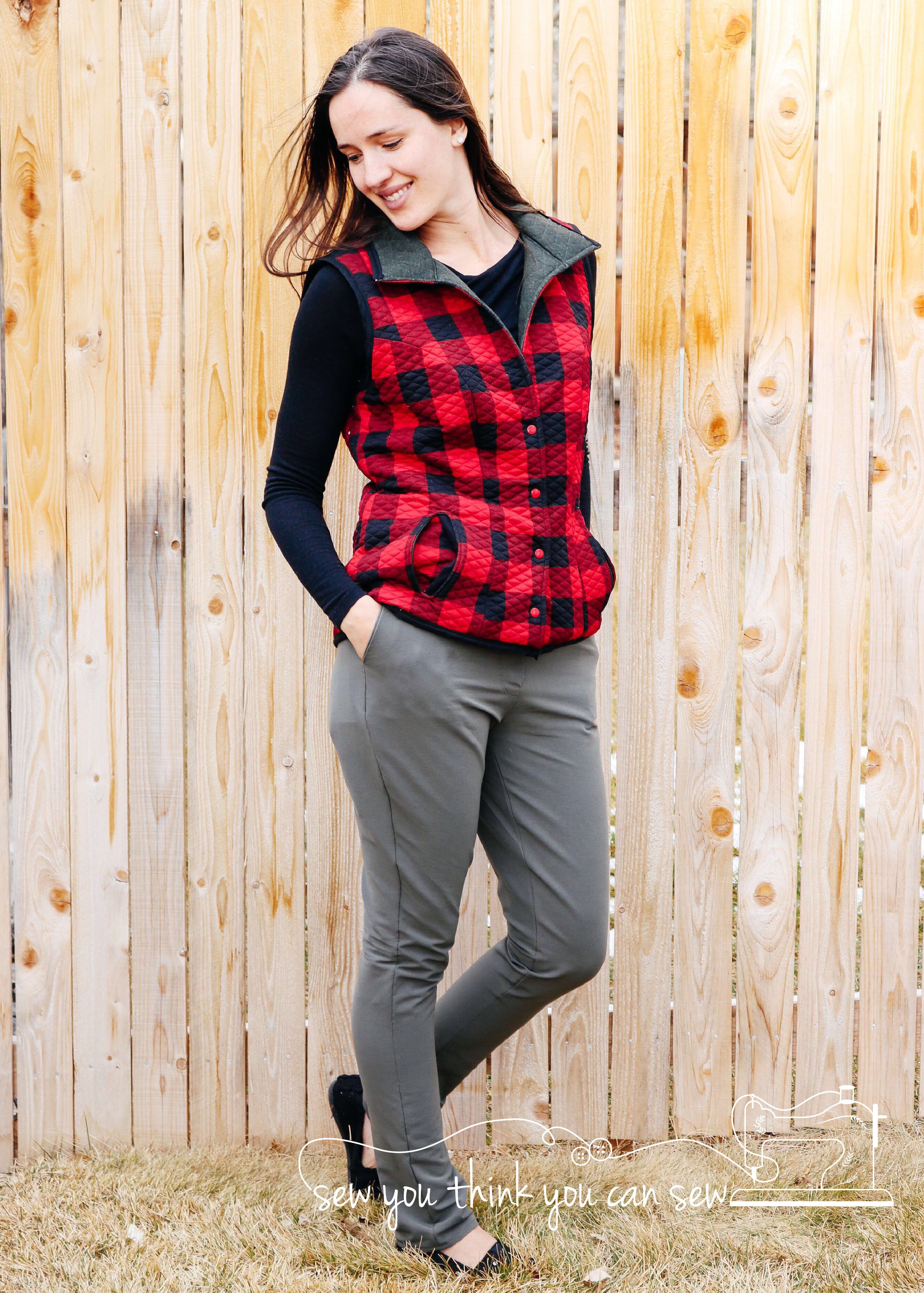 For my Ivy Trousers I used a light weight twill from Colorado Fabrics. These were my first "real pants" with a zipper fly and tack button. I was pleasantly surprised at how well they went together. They definitely got me over my fear of making a zipper fly!
One thing I highly recommend when making proper pants is to make a muslin first before cutting into your nice fabric. For my muslin I just used some cotton woven fabric I had left over and cut at the shorts length so I could see how the main part fit. I was lucky and didn't have to make any major adjustments.
The only change I made was grade from a 6 in the hips to a 0 in the legs to account for my skinny chicken legs. They ended up pretty tight in the calf because when I graded to a 0 leg I forgot to account for the difference in the top and bottom part of my leg. My calfs are actually a 2 so what I should have done is gone from a 6 hip to 0 thigh to 2 calf. Now I know for my next pair!
My Willa Vest is definitely my new go to for layering under my jacket on the freezing walks to school drop off. It is so cozy warm as it is fully lined. I tried to pattern match but completely failed at that! Oh well, next time right?!
When I went to install the zipper I realized that I had purchased the wrong type of zipper. I had a moment of panic because I had no time to get another one. Marisa suggested using snaps which totally saved the day! I happened to have some matching red Kam snaps on hand which worked perfectly.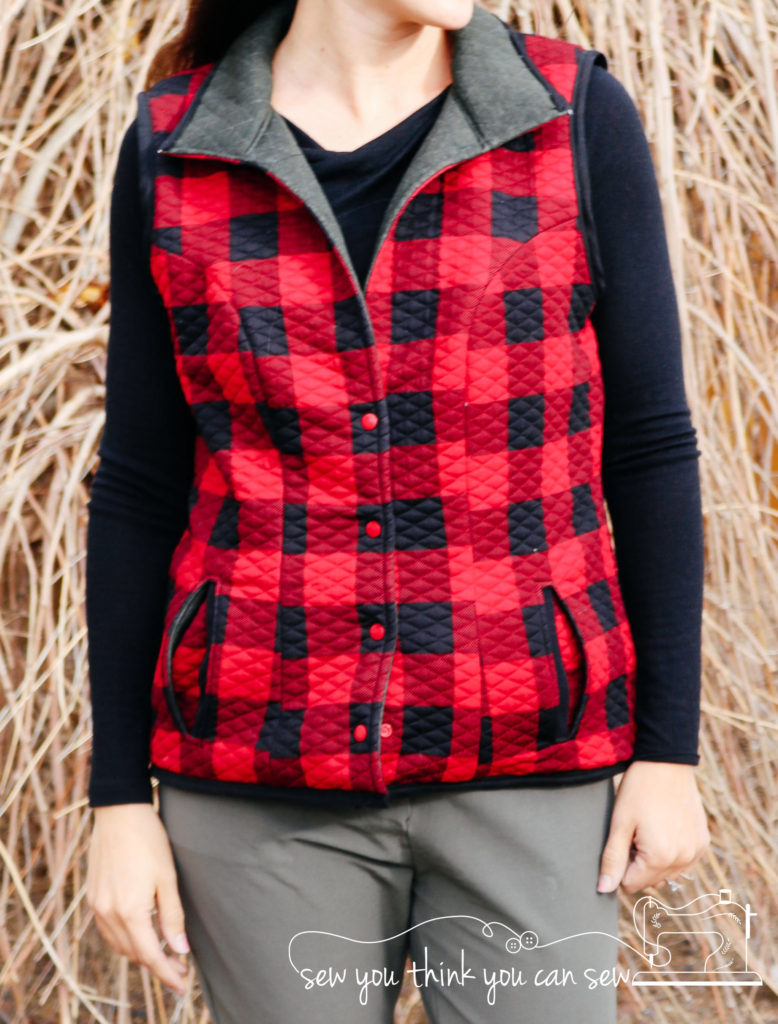 Thank you so much for stopping by! Make sure you check out the rest of the blog tour!
Laela Jeyne Patterns Wanderlust Collection Blog Tour
January 30
Sea of Estrogen – A Jennuine Life – Once Upon a Sewing Machine
January 31
Stitched By Jennie – Sew a Piece of Joy
February 1
Sew Sew Ilse – The Sewing Scientist
February 2
Anna's Heirloom Boutique – Sew You Think You Can Sew – Nini and Ash