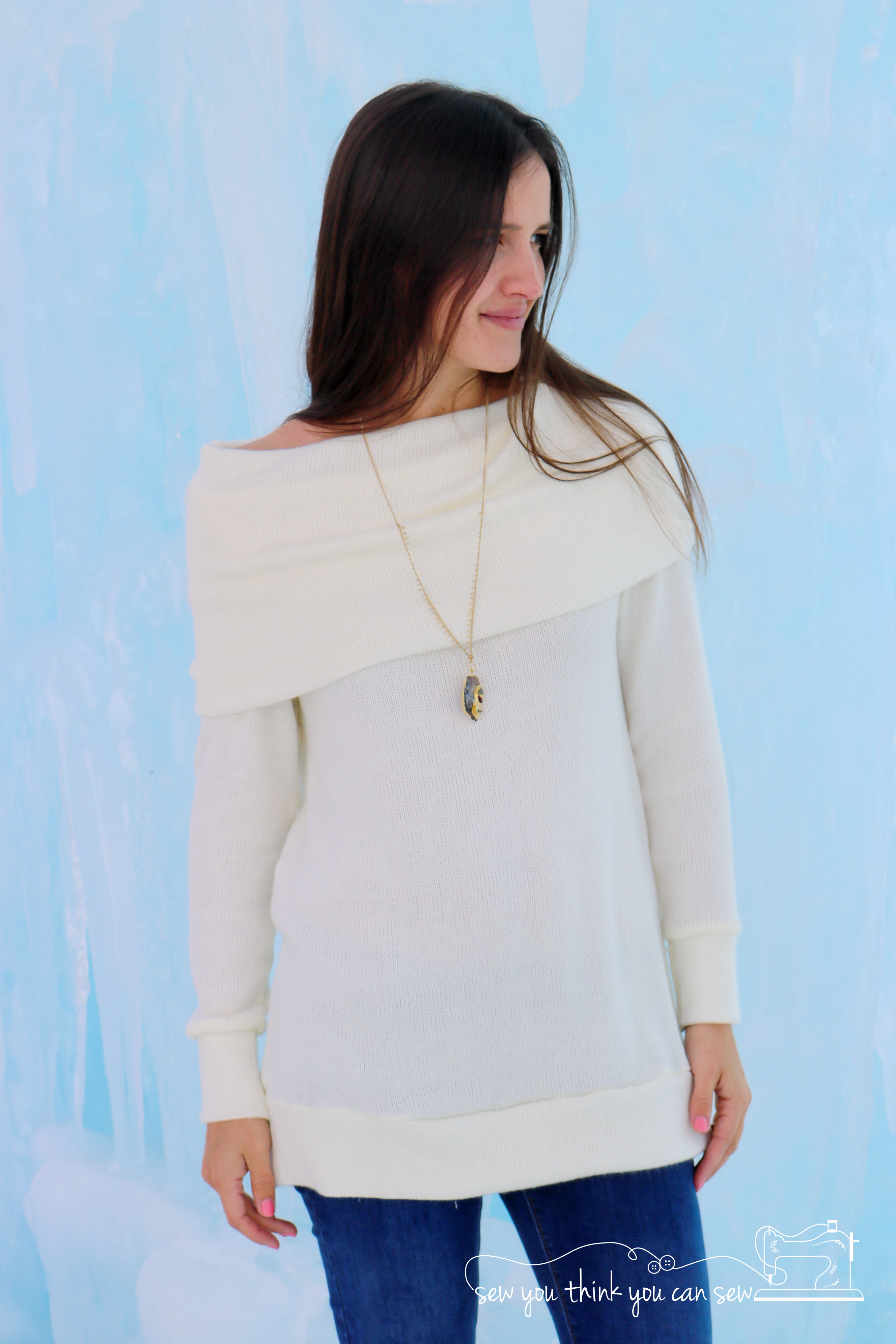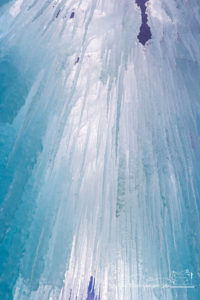 It seems like the older I get the faster time goes by, which feels even more true today as this is my first post of 2018! I hope that you had a wonderful holiday season with those closest to you. We were blessed to have family visit us from Florida and Connecticut. While they were visiting we went up to Keystone. Of course my oldest decided that was a perfect time to end up with an ear infection and so we spent most of the time cuddled up on the couch.
The last day of our trip my little man was finally feeling better and so we decided to go visit the Dillon Ice Castle. Luckily we purchase tickets in advance because it was completely sold out with a line all the way down the block when we got there! I wasn't sure what to expect as you were required to purchase tickets for a certain time slot. But once you were in you could spend as much time as you wanted. We ended up spending about an hour walking around the castle, there was an ice slide and tunnel/cave as well as tons of gorgeous photo opportunities. I highly recommend going if you are in the area!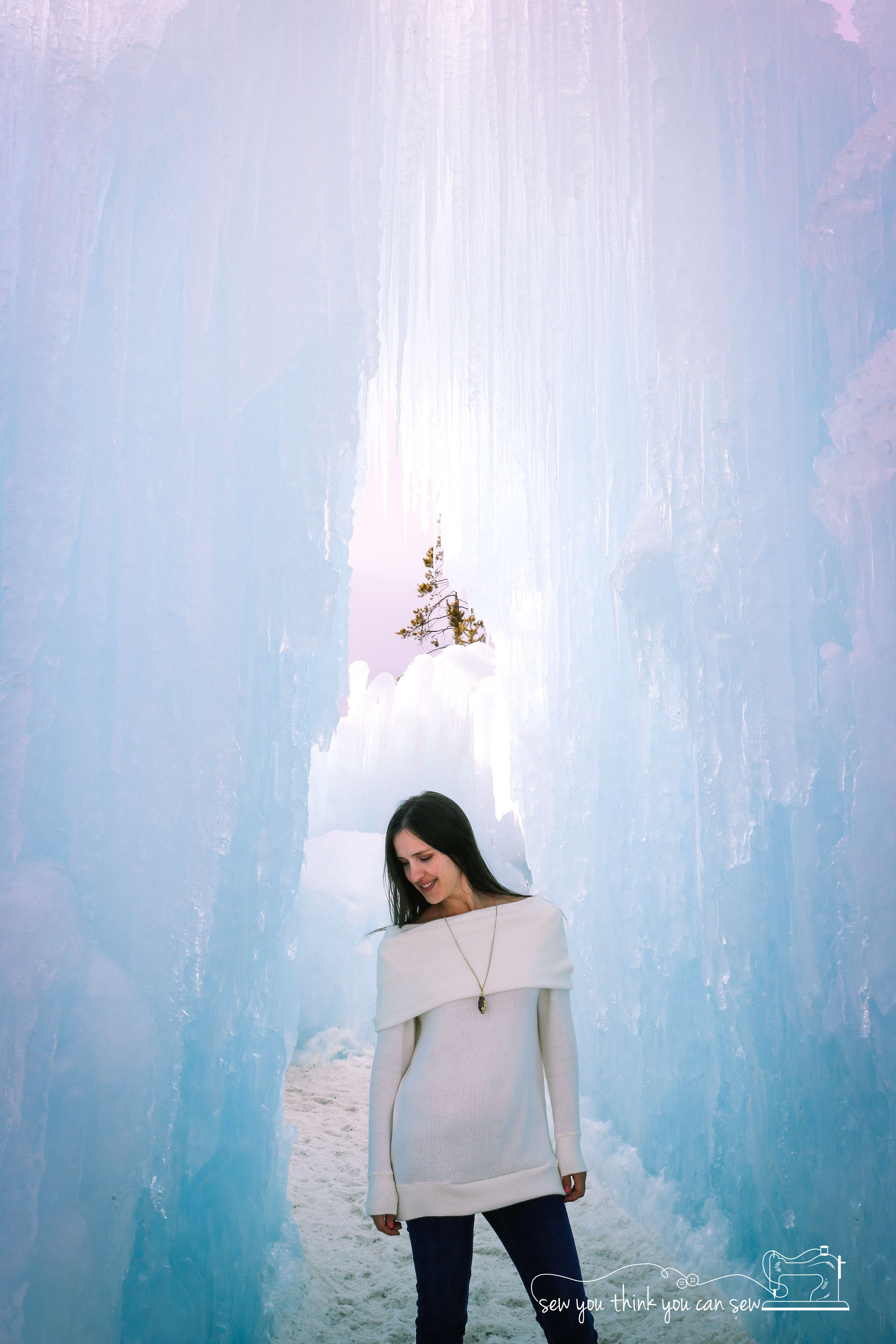 The Ice Castle made the best backdrop for my latest make, the CC Off-the-Shoulder Top from Petite Stitchery Co. I used a gorgeous cream colored premium sweater knit from Sly Fox Fabrics. Even though I was surrounded by ice the only cold part of me was my toes, the premium sweater knit feels like you are in a warm cloud! The Off-the-Shoulder Top has quickly become one of my favorite winter patterns.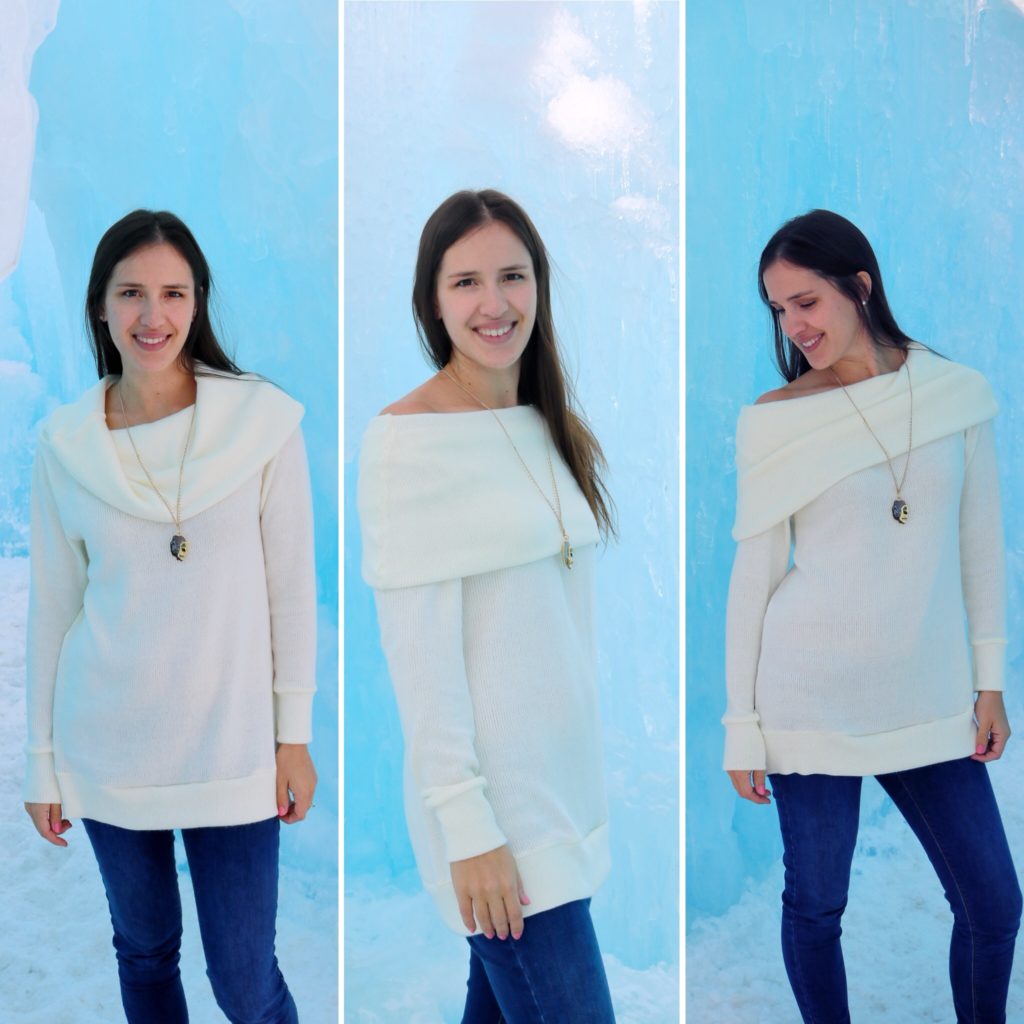 This top was intended to be worn multiple ways. There are two different cowl options. The wide cowl can be worn several different ways, off the shoulder, one shoulder or front facing. My favorite way to wear mine is on one shoulder. The small cowl is more of a tubular cowl.
For these pictures I paired it with a normal bra and just tucked the bra straps under, I don't have much to hold up so this worked fine for me! Also, for those tall ladies like myself the pattern is drafted for heights up to 5′-7″. I am 5′-8″ and did not need to add any extra length!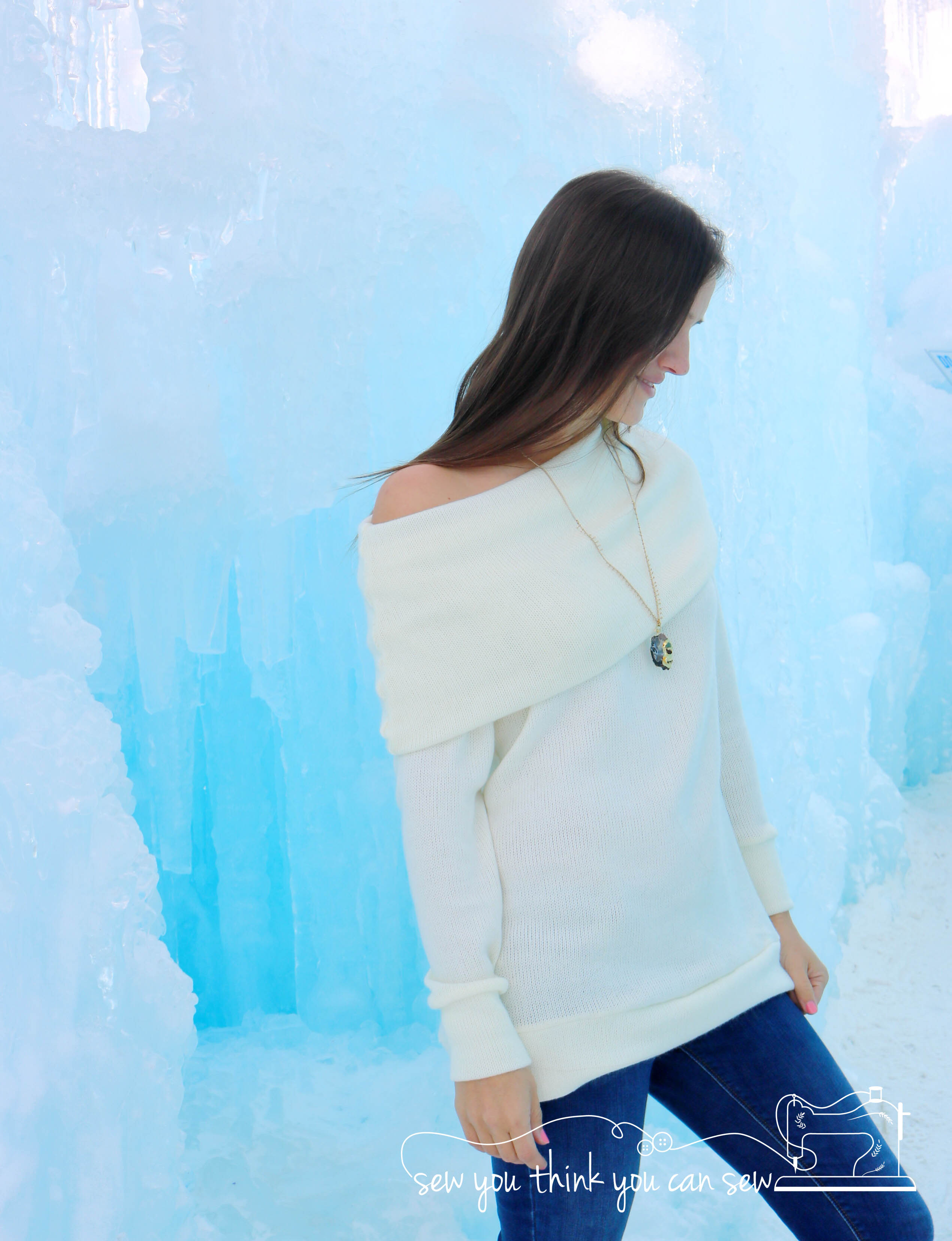 The Off-the-Shoulder Top is on sale for $7 (normal price $8.50) January 10th through the 15th. Make sure you grab it soon, it is the perfect pattern for this year's frigid winter! Also be sure to check out the rest of the winter collection releasing today from Petite Stitchery, lots of cute patterns. Thanks for stopping by, happy sewing!